Hundreds of residents from Islote follow in a mourner's parade as Hilda Berrio Berrio's casket is transported to the neighboring island of Tintipán to be buried. Following a death, the islanders observes a day of grieving. A funeral service is conducted at the family's home before the parade carries the casket through the island and finally across the sea to the cemetery.
Friends and family mourn the loss of 77 year-old Hilda Berrio Berrio, a native to the island of Islote.  Because of the limited space on Islote, local's final resting space is on a neighboring island of Tintipán, where generations of Islote residents are buried.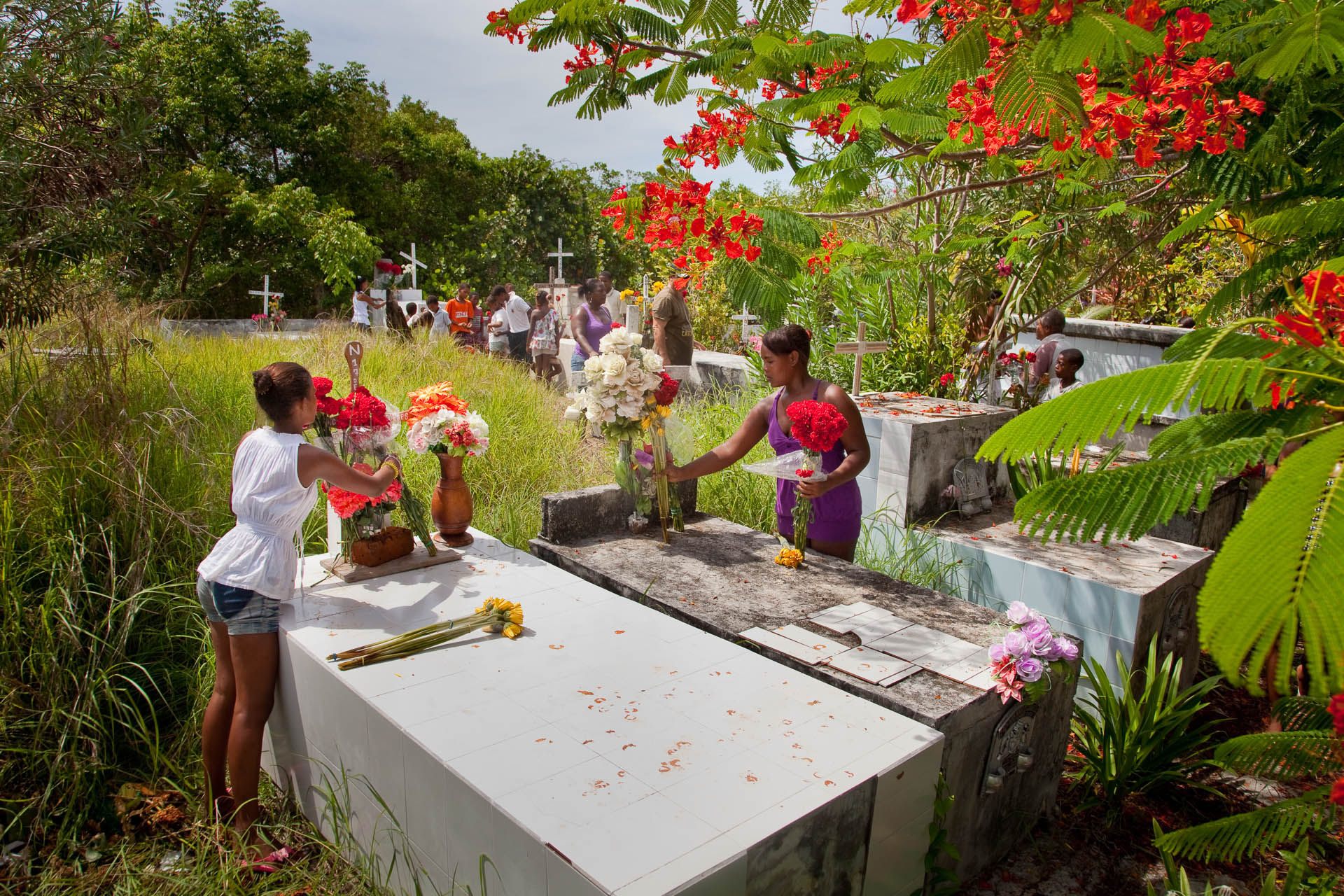 Residents decorate the tombs of their relatives after taking part in the burial of long-time Islote native, Hilda Berrio Berrio. The cemetery is a 15 minute boat ride from Islote to the larger neighboring island of Tintipán.
Christian evangelical ministers draw a large crowd of islanders to witness their unique teachings of the gospel. Audience members collapse after feeling the spirit during the service.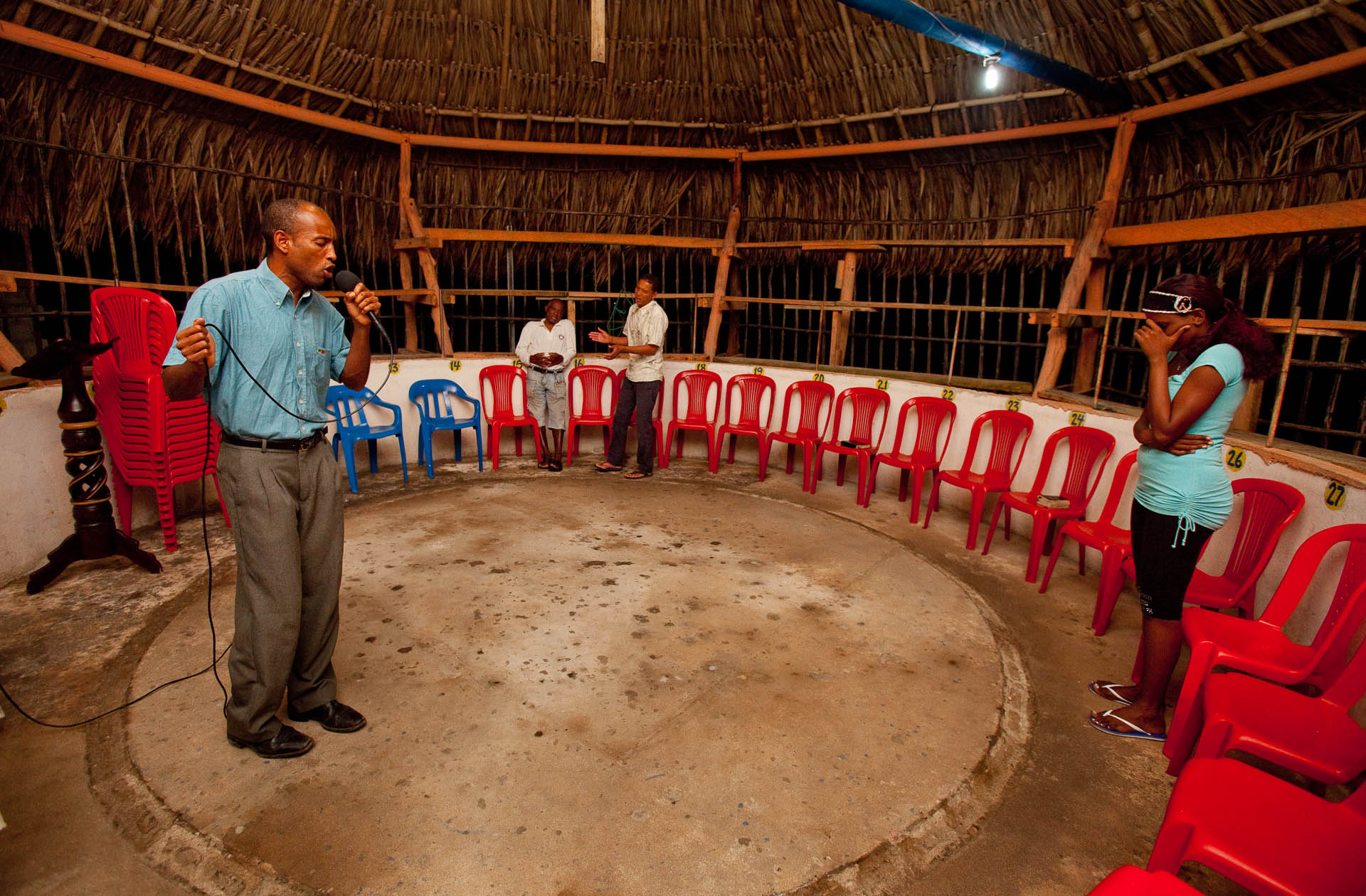 Though Colombia is predominantly a Roman Catholic nation, every evening the worship service of the Pentecostal Christian Church can be heard being broadcast over a loud speaker from the cockfighting arena on the western point of the island.
Santa Cruz del Islote – Sections