In the late afternoon, children take to the ocean for recreation and relief from the oppressive heat on the island. As a child, the sea is a place to play but for some it will become their place of work as an adult.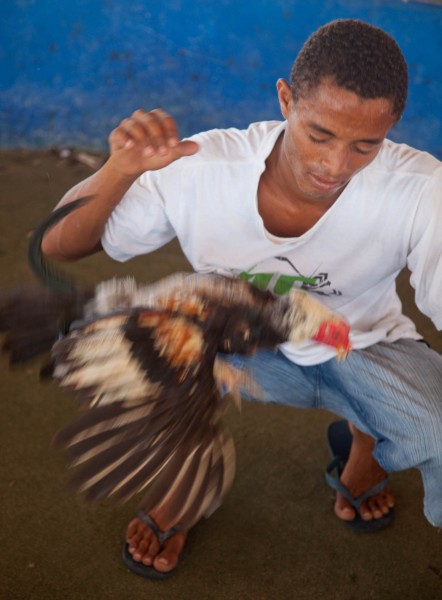 Max Alfonso Bega Castillo trains a rooster for fighting, for an upcoming tournament on the island. Cockfighting is such a popular sport in the area that the tiny island has two arenas for the events.
Teenagers (left to right) Jose Cardales, Gabriel Rodriguez de Hoyos and Edinson Cardales practice to pass the time on the island. Soccer matches are played on neighboring islands or on the mainland where there is more space for a field.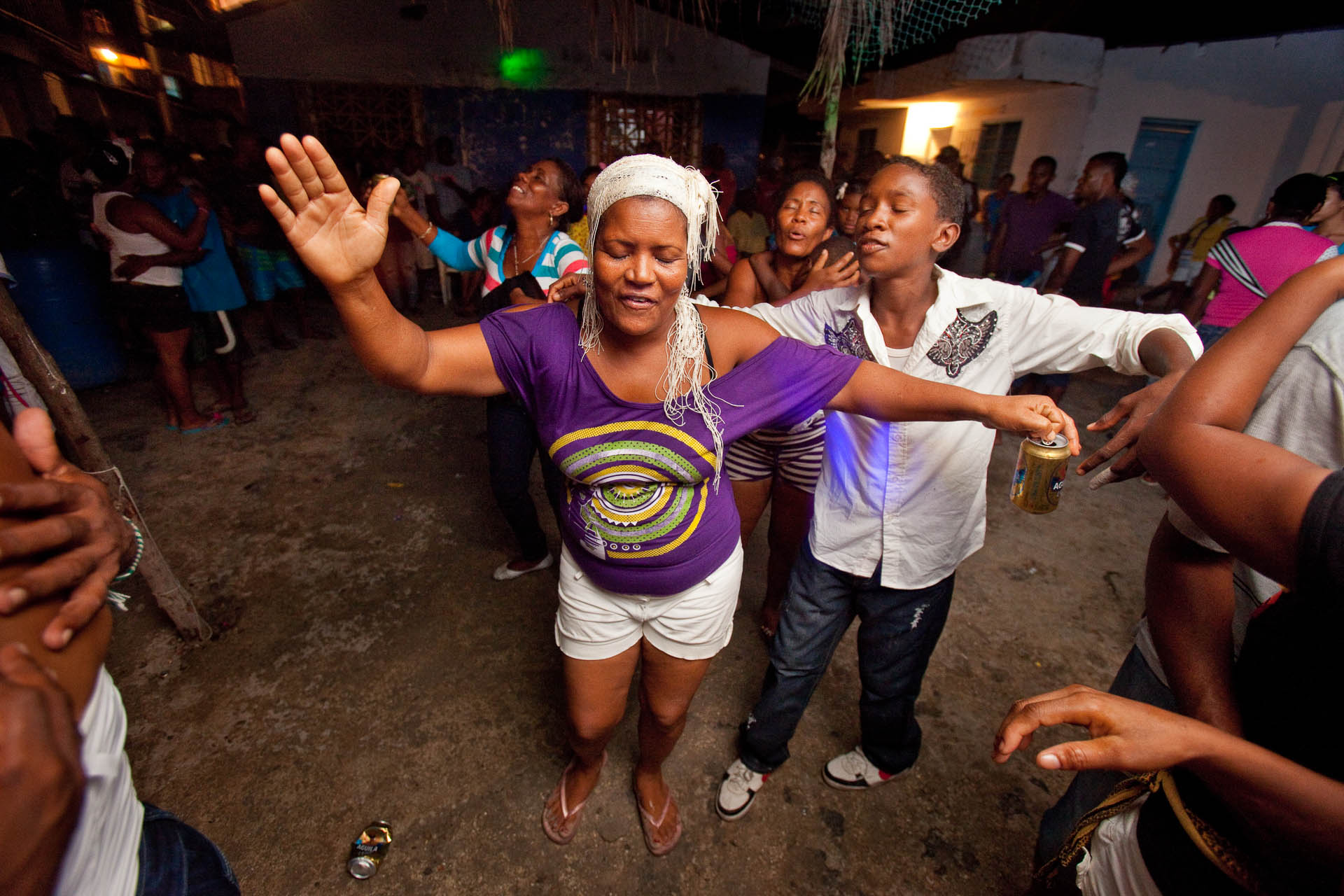 Evenings on the island is when residents fill the streets to socialize with their neighbors. Yaniris Cardales dances with Adrian Caraballo to celebrate the festival of San Juan, a day to honor the saint of fisherman.
Neighborhood children gather nightly around the television at the De Hoyos Julio family's home.  Satellite television arrived ten years ago on the island and fills families homes every evening at 7 p.m., once the island's generator is started.
Celebrations on the island often bring people from the mainland and neighboring islands for the festivities. Popular holidays are often spent tending to the rise in tourists to the region, delaying celebration for the locals.
Santa Cruz del Islote – Sections