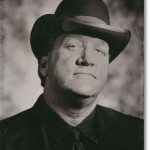 Jonathan Adams has been a photographer for more than 20 years working for newspapers and running his own business.
He graduated from Western Kentucky University with a BA in Photojournalism and from Ohio University with a MA in Photography, specializing in Interactive Multimedia Design.
He has spent the majority of his career working out of Jackson Hole, Wyoming where he worked for the Jackson Hole Guide as Chief Photographer.
In 1999 he quit his job to spend a year traveling around the world, and ever since his passion of photography and travel has taken him to more than 35 countries documenting the various cultures.
He currently resides up a long holler, next to a lake, in a log cabin, in Eastern Kentucky, when he isn't on the road, in his orange Element, shooting editorial, wedding, and travel photographs for a variety of clients.